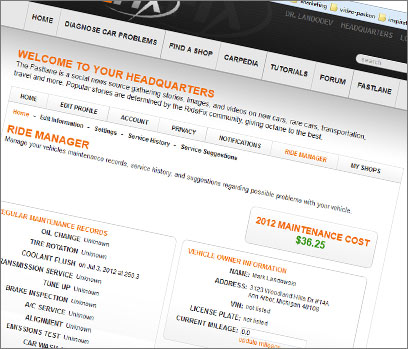 Ride Manager
The Ride Manager is an application that allows you to store your car's service and maintenance history online.
Track Your Car's Service History
Do you remember when or how many miles ago you got your last oil change? By storing your service history on RideFix, you can know exactly when!
Keep records of every service performed on your car
Know the exact date and mileage of routine services
Monitor annual cost of ownership
Import service records from participating shops