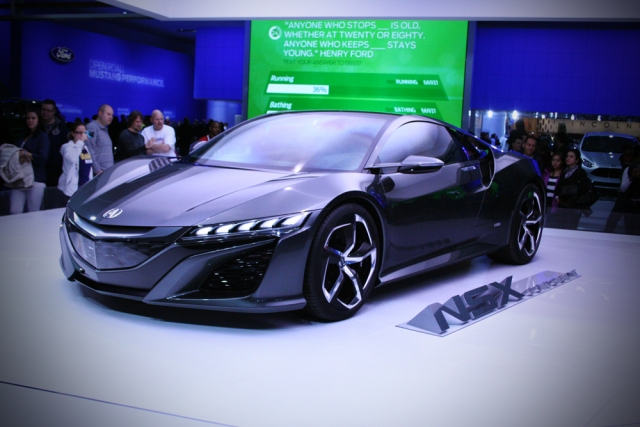 Rumored to be having a mid-engine V10 has morphed from a supercar to a front-engine V-10 GT that went through extensive testing at the Nürburgring, and finally evolving into a Honda-badged race car. Production was rumored, but it was not to be; but the mid-engine V-10 was axed thanks to environmental and recession concerns.
With the CEO Takanobu Ito, the same person in charge of the original NSX's development, the NSX may come to life. While the mid-engine concept remains intact, there will be some changes: a hybrid system has been added and it will facilitate all-wheel drive.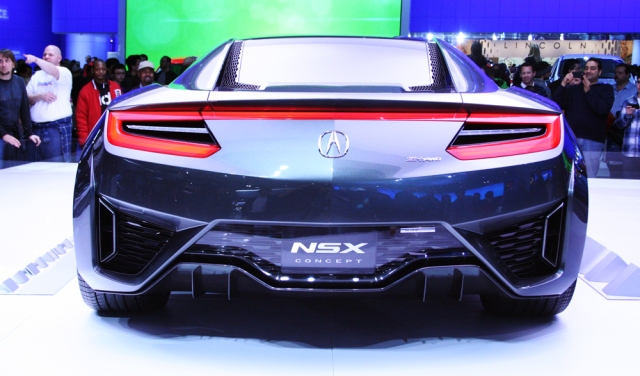 The NSX's mid-mounted V-6 is connected to a dual-clutch automatic transmission with a built-in electric motor along with another electric motor that powers the front wheel drive. With rumors that the V-6 will be equipped with direct injection and a next-gen VTEC system. Honda recently mentioned its upcoming direct-injected 3.5-liter V-6 would be good for at least 308 hp and 266 lb-ft of torque, with hopes that the NSX would boast more displacement. We all can only hope that it will come true soon.
Comments (0)
NO COMMENTS POSTED
Post A Comment