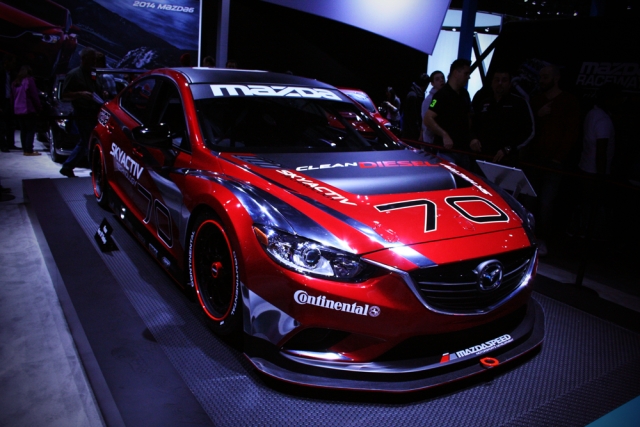 January 4, 2013 (DAYTONA BEACH, Fla.). Mazda Motorsports today announced team and driver line-ups for the 2013 Rolex 24 at Daytona, where the manufacturer will be seeking its 24th class win at the most famous endurance race in America. Mazda teams will be racing in an all-new Mazda6, powered by the all-new SKYACTIV-D clean diesel engine, in the new GRAND-AM GX class.
"We're thrilled to be starting a new chapter of Mazda Motorsports history with the race debut of our all-new Mazda6 racecar, powered by our all-new production based SKYACTIV-D clean diesel engine. Our long-time engineering partner, SpeedSource, has led the technical development of the program in hand with Mazda engineers in Japan and the U.S.," noted John Doonan, motorsports director, Mazda North American Operations. "SpeedSource will be joined in Daytona by Freedom Autosport and VISIT FLORIDA Racing/SpeedSource/Yellow Dragon Racing. Our driver line-ups include a talented mix of young guns and veterans, all of whom are from the extended Mazda family."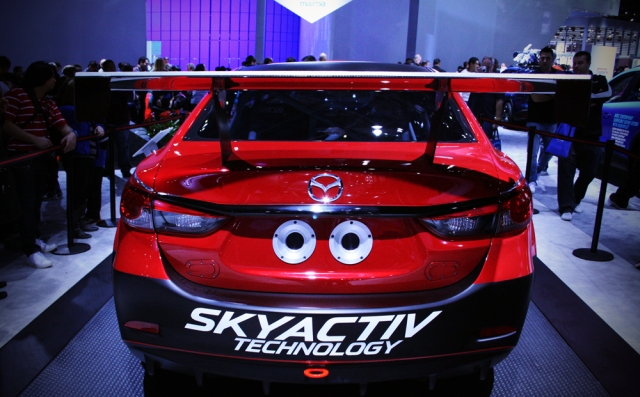 The first of the cars will make its public debut at the "Roar Before the 24" test session at the Daytona International Speedway on January 4-6, 2013.
The #70 car will also be at the North American International Auto Show in Detroit.
Comments (0)
NO COMMENTS POSTED
Post A Comment